Solar Benefits

for Business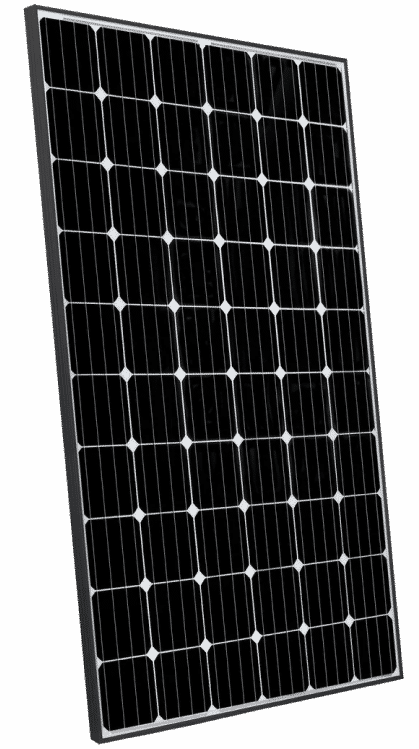 Advantages of

Solar for Business
Why should your business go solar?
As more people realize the benefits of solar panels, their popularity is growing. Solar power can be used to augment the power requirements of homes and businesses, thereby reducing their dependence on non-renewable energy.
Installing solar panels can be a boon for business owners. A solar array will not only reduce your costs but also provide tax benefits depending on where you live.
What are the advantages of solar panels for your business?
Solar for Businesses: The Rise of Solar Solutions
Nevada Solar Group believes that commercial solar power can only be achieved by large Fortune 500 companies. This is a common misconception. Small and medium-sized businesses can also benefit from solar power.
Most business owners will make the right financial decision to invest in solar power. Your power bill can be reduced by up to 50%. In addition, solar solutions for businesses have seen a significant drop in cost over the past few years.
Nevada Solar Group has been able to reap the benefits of solar solutions. They are discovering that they can benefit from lower electricity bills and significant tax incentives. They also have the ability to protect themselves against electric price volatility.
Businesses of all sizes can benefit from commercial solar panels
It's time to let go of your old ways of thinking and to join the growing number of smart business owners who have found that commercial solar panels can be a great fit to small to medium-sized businesses. Solar isn't just for Intel or Wal-Mart. Solar is becoming a strategic investment for businesses of all sizes. It almost guarantees a strong financial return on your investment.
Commercial solar financing
Nevada Solar Group market data shows that the average commercial property owner pays approximately $557 per month in electricity bills before going green. Their electricity bill dropped by 89% after installing solar power.
How much does it cost to put up a commercial solar panel system for sale? In the past five years, the cost of installing solar panels and buying solar panels has fallen significantly. This makes solar more affordable.
The wattage of your system is determined by how much electricity you use for your business. For reference, an average household installs a 6 Kilowatt (or 6,000 Watt) solar panel systems to meet their electricity needs. A solar panel's cost is typically measured in dollars per Watt. Nevada Solar Group showed that the average commercial system cost $2.65/Watt, before rebates and incentives.
Solar Power: The Benefits
What are the benefits of solar power for your company? Solar power is a sound investment for most businesses, and it can help them show their environmental consciousness.
Nevada Solar Group is always happy to help the environment while most companies are focused on solar solutions to lower their energy bills. Solar power can provide significant energy savings, with some companies experiencing a drop in solar renewable energy credits costs of up to 75%.
A business can often pay back their solar investment within three to five year. This means that the savings are pure profit. On average, solar systems last between 25 and 35 years. The savings can be significant when combined with other energy costs tools, such as commercial lighting control systems.
Protection from changing electric rates
In deregulated areas, electricity prices can fluctuate a lot. The energy demand is constantly increasing, while non-renewable power sources are decreasing. Increasing energy prices can have a negative impact on your bottom line, and put stress on your business.
Variable pricing can be used in certain areas to change the price of electricity during the day. Nevada Solar Group can help protect your business from such volatility.
Additional Energy Storage
Solar batteries have also grown in popularity due to the growth of solar power systems. Solar panels can produce more electricity than you use at a given time. This excess power can be stored in solar batteries and accessed when the solar panels are not producing enough. The electricity grid is often connected to a solar system. The grid is fed excess electricity from solar panels that produce more energy than the business uses.
10% to 30% Return on Investment
Solar power is a popular investment that businesses consider a smart financial decision. It has a positive ROI and can be used to generate income. A solar array can generate annual returns in many ways. Solar is a great investment because of all the incentives and accelerated amortization. It can be quickly paid off. After the solar system has been paid off, you can expect a return of between 10 and 30% per year.
When calculating the return on investment of adding a solar panel to your business, there are many factors you should consider. The first thing business owners need to consider is the electricity rates for their current electric bills. How much electricity you use directly impacts how much money you can save over the lifetime of your solar system. Owners will be able to retain more of their solar system's energy usage over the long-term if they are able to use less.
Your ROI will also be affected by financial incentives at the local, state, and federal levels. Many states offer rebates for business owners who choose to use solar power. Tax incentives and the ability to sell excess electricity to your local utility will help to offset the costs of your system.
You should also do your research to ensure you select the most efficient solar panels for your needs. Compare quotes to find the best deal for you and your company.
In a world that is becoming more environmentally conscious, it can be a great way to show your commitment to renewable energy by using Nevada Solar Group commercial solar solutions. Your commitment to sustainability will make people more likely to recommend your company and buy from you, which can help build your brand. Your company will have a competitive edge by reducing costs and building relationships with customers across the country.
According to the Natural Marketing Institute, 58% of U.S. consumers weigh the company's environmental impact when choosing where to buy goods or services. Solar panels can help reduce the environmental impact of your business and increase your customer base.
We must not forget that financial incentives are not the only thing that can help improve the bottom line. Other commercial solar benefits are available to businesses, such as:
Attracting more customers: Businesses that are committed to sustainability attract many potential and current customers. There are many examples of solar-powered businesses that have been awarded large contracts. Buyers love products and services that are powered by the sun. A solar installation can also be a great way to promote your company and increase awareness about your offerings in the community.
Improving employee satisfaction: Employees are increasingly looking to work for sustainability-minded companies. Your employees will be more satisfied if you demonstrate your commitment to solar energy.
Local economy support: A business can contract with a Nevada Solar Group solar company to have the installation completed by local workers. Higher demand for solar projects means more jobs with high-quality and well-paying salaries. These workers could be your future customers.
You can see that solar panels are an excellent capital investment. They are quick to pay back, offer steady returns and can help businesses hedge against rising energy costs. There are many great resources that can help you determine whether going solar is right for your company. Make sure you do your research! Nevada Solar Group has partnered up with Chambers for Innovation and Clean Energy to make it easier for businesses exploring their solar options. To get quotes from local solar installers, create an account or get an instant estimate.
Nevada Solar Group- Solar Power for Your Business
Nevada Solar Group can help you identify the right commercial solar solutions for your needs if you are ready to start with solar power. We provide a free energy audit, research, design, engineering, and implementation of a customized solution that works for you.
Making a difference is what we love. These are just two of the ways that we have done it.
Nevada Solar Group helps save electricity
There was a forward-thinking company that was family-owned. They wanted a solar panel system to help them run more efficiently and provide more value for their customers.
They selected a 920kw roof mounted system and were able to sell excess energy under the United States Solar Renewable Energy Certificates program.
Their solar panel system supplies 32% of their site's power requirements. They are also saving electricity and have additional funds through SREC payments.
Nevada Solar Group Providing Solar For Homeowners
We want to support business owners but we also know that homeowners care about the environment. Our company, Nevada Solar Group, provides solar solutions for residential properties.
Nevada Solar Group, an operated company, offers complete service from certified professionals. Quality workmanship is guaranteed for homeowners. Nevada Solar Group cares about the less fortunate. Every solar panel system that they install, they donate 1000 meals.
Top Residential Solar Companies
A full-service solar company such as Nevada Solar Group is easier and more secure. We will handle all aspects of your solar energy system installation, as well as the maintenance. We are an experienced, full-service solar energy installer. We handle all inspections and permits.
Why Choose Nevada Solar Group? Nevada Solar Group is a leader in solar panel manufacturing, with brands such as SunPower and Panasonic, LG, S-Energy, SunPower, LG, and other companies that have been around for over ten years. 
Our track record is one of success. We have completed 7680+ watts installations, 46MW+ residential and 6.5MW+ commercial installations, 94GWh+ production to date, and $72M+ in savings. We are fourth in the nation for premium solar panels and electric equipment.
Nevada Solar Group is an NABCEP-certified, full service PV installation solar company. We have outstanding BBB ratings. Nevada Solar Group assigns you a project manager to ensure you get the best service. 
Your dedicated project manager will answer your questions and explain the tax credits and incentives that you might be eligible for.
Contact Nevada Solar Group today. Solar energy is a renewable and clean energy system. Many tax incentives and tax benefits are available. 
Solar energy can lower your electric bills and reduce your environmental impact. Your agreement with the utility company to supply solar electricity back into the grid may allow you to be paid.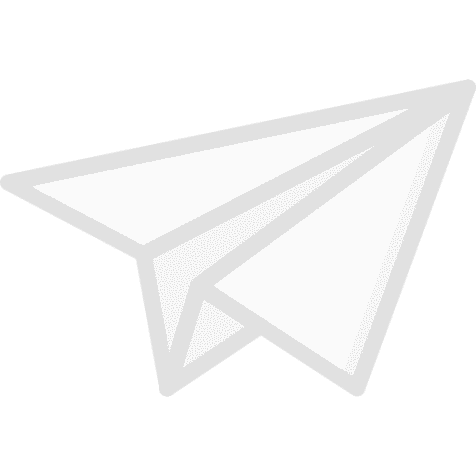 Contact Us For A

Free Solar Quote
Please enter a valid property address
Property address is required
Schedule Your Appointment
ATTACH YOUR UTILITY BILL (optional)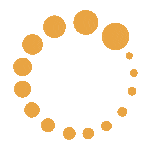 I would like to receive promotional offers by calls, text messages, and emails.
Thank you for your request
Your appointment has been added to our calendar.
The consultation will be online or over the phone. Please prepare a copy of your electric bill or energy usage history for your consultant to give you the most accurate proposal.


Your appointment scheduled on